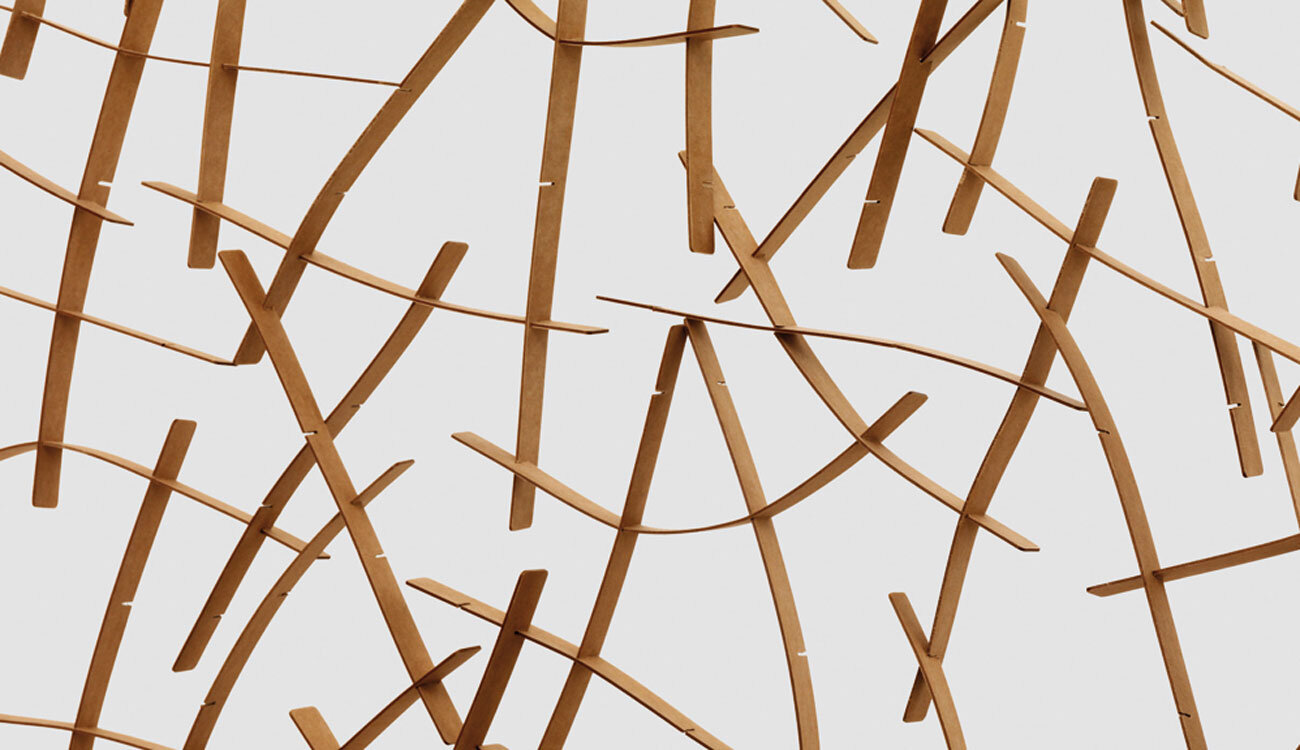 KRAFTPLEX
The Kraftplex material consists of 100% cellulose and is manufactured without the use of additives, binders or adhesives. Kraftplex is environmentally friendly, completely biodegradable and emission-free.

Worldwide unique: The material Kraftplex (sheet wood) is an innovative, environmentally friendly material that is as stable, flexible and permanently malleable as sheet metal, composites and plastics, and also light and electrically insulating.

Kraftplex is particularly suitable for laser processing: there is no soot and no burn edges, which means that small, fine structures can be lasered or engraved into the material without any problems.